If you are looking to update your floors to dependable and durable laminate flooring, we have exactly what you need! Giant Don's Flooring America offers a variety of laminate wood flooring as a more durable alternative to hardwood floors and laminate tile flooring to achieve the stone look you desire. We carry a large selection of underlayment pads to absorb sound and prevent moisture damage as well as laminate trims to create a clean, cohesive look. Our selection of installation and maintenance tools will help you complete the job and maintain your floor for years to come.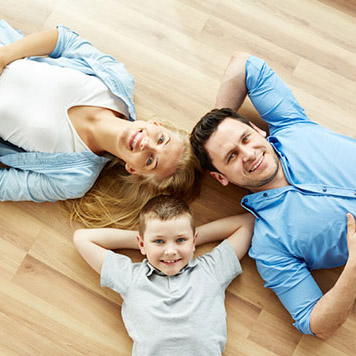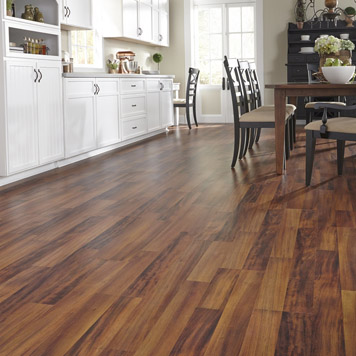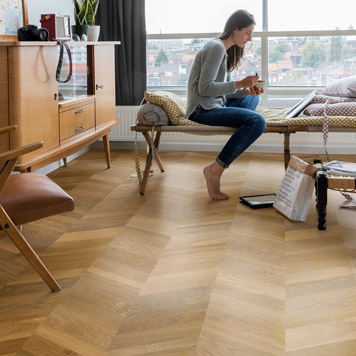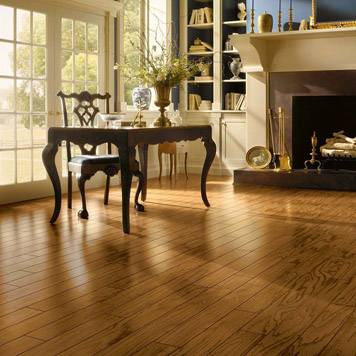 The Look:
It's a natural look for your home and for the way you want to live. More pleasures and fewer chores. Laminate is available in all the natural looks you love, each one as beautiful as the real thing.
The Strength:
Laminate floors are extremely durable and wear resistant. Easy installation, quick and simple cleaning. Laminate is sold in planks that are glued or snapped together and can be layed over most other existing floors (excluding carpet). Laminate is one of the only floors that can be installed over ceramic tile. Each board is constructed with a core of high density fiber board which is very moisture resistant. As with most hard surface flooring, laminate floors can scratch so floor protectors are recommended.
The Clean Up:
Laminate flooring is very easy to clean and maintain. Simply wipe away dirt with a moist cloth. No wax is needed. Just sweep, dust or swiffer for general cleaning. Do not use the Swiffers that leave a waxy film, use the Swiffers that clean with static electricity. You may damp mop a laminate floor, just don't put a lot of water on the floor. You must squeeze out as much water as possible before you apply the mop to the floor. Too much water can cause buckling along the seams. Every floor is non-allergenic and does not absorb odors. Most all stains will lift out of a laminate floor easily and, like hardwoods, the finish hides a lot. Laminate cleaning products are easily available.
Contact us for the best deals in flooring