Bamboo Flooring
Environmentally friendly Bamboo Floor is a quality material which is suitable for homes, hotels, restaurants, office buildings and various recreational centers.
Solid, engineered or floating Bamboo is renewable and sustainable and is an attractive hardwood floor with a hardness similar to oak. It's usually sought either for its attractive appearance, or for its appeal as an eco-friendly flooring option. Natural bamboo floors have a light wood color, similar to beech, but can be processed for darker colors that can be indistinguishable from other hardwoods. You can find dark bamboo flooring and black bamboo flooring that works well in a more formal room. Solid bamboo flooring is a great option for many different rooms in your home. Bamboo is a highly renewable resource.
How Does It Compare To Wood Flooring?
Bamboo is an average of 13% harder than maple. Compared to northern red oak it is 27% harder, and expands and contracts 50% less.
Why Choose Bamboo?
Environmentally friendly - Bamboo is a grass, not wood. Bamboo produces new shoots each year and is individually harvested from controlled forests within 4 to 5 years, or it will fall over and be unable to grow.
Elegant, Natural Beauty - The distinct grains provide the elegant pattern which is not only unique, but can compliment any decor.
Durability and Sturdiness - Bamboo flooring is extremely durable. It is as hard as maple and 50% more stable than red oak.
Ease of Installation and Maintenance - Tongue and groove bamboo flooring can be installed in the same way as regular wood flooring, either floated or nailed.
Affordability - Bamboo flooring is more affordable than you would expect for such a high quality product.
Our flooring stores in Anchorage and Wasilla provide you the best bamboo flooring product available.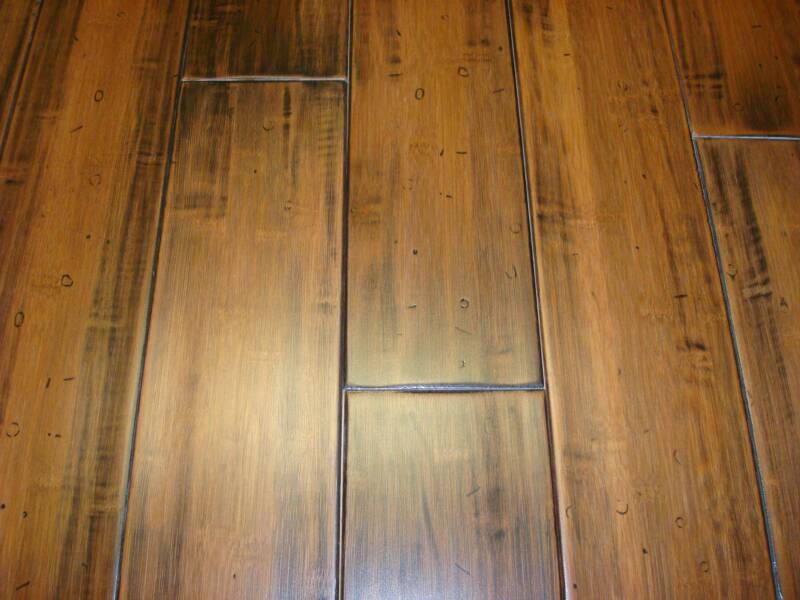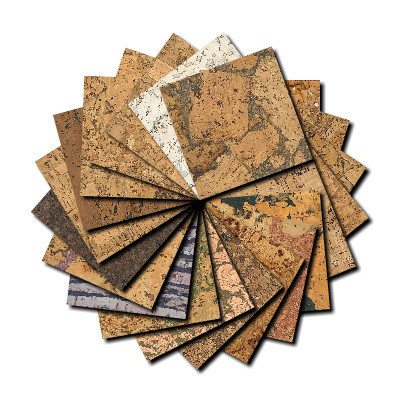 Exotic Cork Floors
Comfortable, sustainable and available in many desirable looks, cork has a lot going for it. Although cork floors have soared in popularity over the past decade or so, they've been around for a long time. Natural cork comes from the bark of cork trees, found mainly in southern Europe and northern Africa. Cork is another highly renewable resource. The trees regenerate their bark after it's harvested over time. If there's an allergy sufferer in your home it is naturally hyper allergenic and fends off mold, mildew, rot and pests. You'll adore its natural variations in tone and texture, which add a richness and depth to your floor.
Is Cork Right For You?
Cork is an environmentally sound choice for flooring.
The cork oak tree is not destroyed and then replanted but rather the bark is trimmed from the tree every 9 years, leaving the tree and the forest undamaged. It is not unusual to have a 200 year old tree still producing cork bark. Cork flooring is actually made from the waste of the cork wine stopper manufacturing process so cork flooring is a recycled product.
Cork Flooring offers simple, fast glueless installation and easy maintenance. Quality features make this flooring perfect for residential and light commercial applications. The 100% cork surface layer is UV acrylic finished and provides significant acoustic insulation. Cork Flooring can be installed over most other flooring materials. Cork is not recommended for brightly sunlit areas. Our stores in Anchorage and Wasilla provide you the best cork flooring products available.